Professional Glass Beading Striping Services in Walled Lake, MI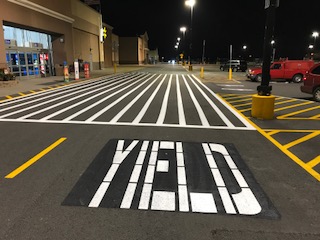 Action Pavement Striping provides parking lot striping and pavement stenciling services for residential, commercial, municipal and industrial properties in the Walled Lake area. We go the extra mile to ensure that our customers get quality pavement striping for a fair price with minimal downtime. Since 2000, our family-owned and operated business has been committed to providing the very best in striping services for residential roads, schools, restaurants and so much more.
We know that great work comes from using great products, and we only use top of the line equipment and paints at Action Pavement Striping. Our team is detail-oriented, efficient and strives for clean, straight lines with every job. The team at Action Pavement Striping is professional, respectful and goes the extra mile to ensure that you are happy with your results.
Top of the Line Paints and State-of-the-Art Technology
Action Pavement Striping uses long-lasting, dirt- and chemical-resistant Sherwin-Williams paints for our projects.
Great work comes from using great products, and we only use top of the line equipment and paints at Action Pavement Striping. We are extremely detail-oriented and strive for clean, straight lines in each and every job we complete. Our techniques are tried and true, allowing us to do a thorough job in a short amount of time.
Parking Lot Striping and Stenciling Services in Walled Lake, MI
Our experienced team only uses the best equipment to get the job done. We work fast and efficiently using quick-drying paint for the crispest lines imaginable. From striping parking lots to handicapped spaces - no task is too big or small. Need curb painting or stenciling? We can also do that!
We Support the Following Properties and More:
Parking Lots
Parking Structures
Residential
Commercial
Industrial
Warehouses
Factories
Retail
Hotels
Restaurants
Apartments
Condominiums
Schools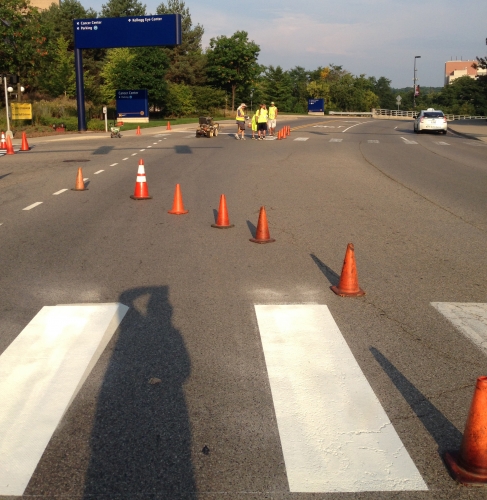 When it comes to running a business, appearance can make a huge impact on your success or failure. You want to make sure that your property looks clean, modern and well-maintained. Action Pavement Striping is the one to call when you're looking for high-quality parking lot striping. Whether you need new lines laid out in your parking lot or a simple restriping of your existing lot lines - we can help! We offer cost-effective services within your budget.
At Action Pavement Striping, we have official parking lot stencils for many of the top franchises, so we can freshen the paint in your parking lot using the exact patterns and images that coincide with your company's branding. We carry official franchise parking lot stencils for Walmart, CVS, McDonald's, Burger King, Walgreens, Wendy's and more!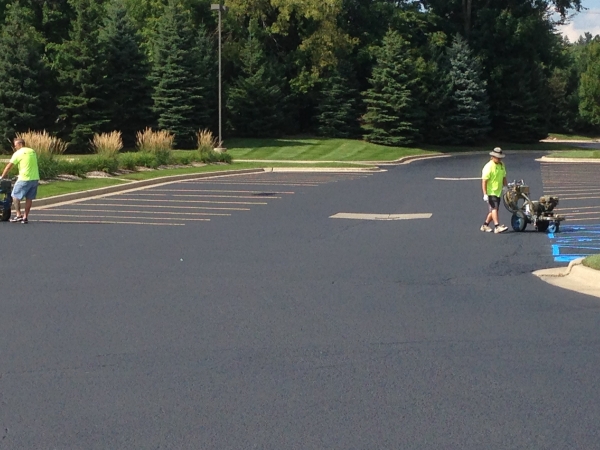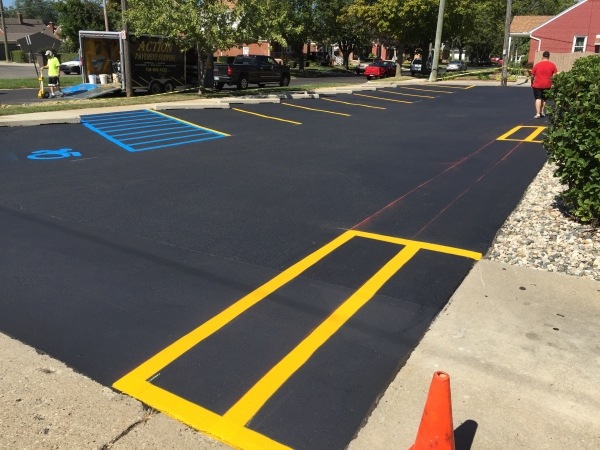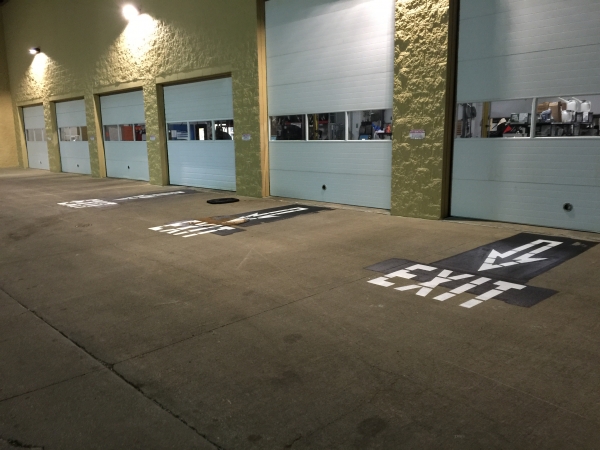 See Our Workchevron_rightchevron_right
Walled Lake's #1 Choice for Reflective Glass Bead Striping and Safety Striping for OSHA Standards
Pavement striping is imperative in keeping drivers and pedestrians safe. However, at night, pavement lines become increasingly difficult to see. One way to increase both driver and pedestrian safety is to embed glass beads in the striping. Action Pavement Striping's glass bead striping services keep parking lots a safe place to be at night.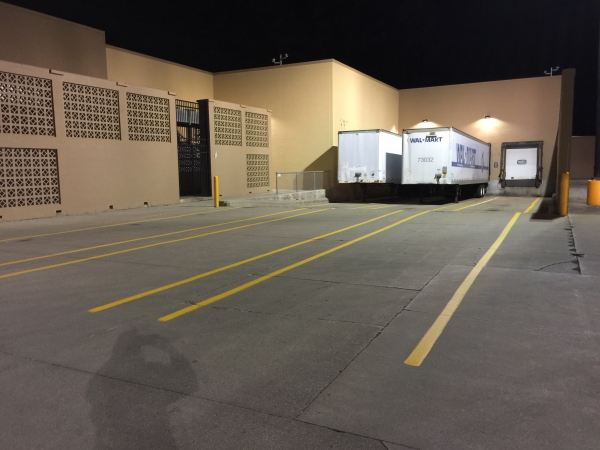 The beads that we embed in the liquid binder bend light, creating retroreflectivity of the razor-sharp lines that we lay down. When dealing with pavement markings, retroreflectivity is very important, as it could be a crucial reminder for a driver to stop before a quickly-approaching pedestrian crossing or similar traffic stop. It's crucial for customers to be aware of the options for adding or increasing retroreflectivity to their existing pavement striping.
At Action Pavement Striping understand that in an industrial setting, employee safety is extremely important at all times. Our safety striping services for OSHA regulations ensure that warehouse and distribution centers are able to clearly mark their floors and aisles. We are well-versed in OSHAs compliance requirements and will be able to create a striping plan that creates a safer environment for your facility.
---
Whether you're looking for clean and efficient parking lot striping, or pavement striping services that include reflective glass beading for safety or OSHA industrial safety lines, contact the experts at Action Pavement Striping today!